This lecture was a quick walkthru of my process, from concept to completion, of how to build a flash utility that will enable chromeless playback of any YouTube video from a standard YouTube URL (no interface, borders, etc– just a video feed in the FLV video format). The final version of this is to be enabled to run thru the video mixing software Resolume, but you should easily be able to modify it for whatever you need.
Here's a link to the tutorial… but keep in mind that a lot of this material is now deprecated, it uses a php function to extract video in a way that is no longer current: https://ericmedine.com/tute_youtube_mixer.htm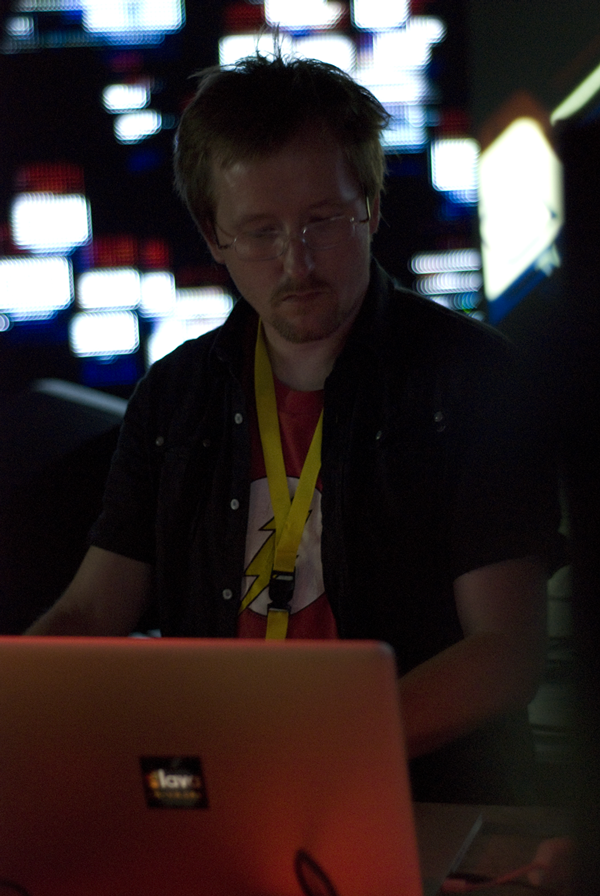 I gave this lecture at LPM, an annual performance/workshop/seminar in May of 2010 in Rome, Italy. It's a multi-day festival with artists, engineers, musicians, and all manner of interesting craziness. I was invited to give a  lecture/presentation and perform, which was really not the most fun part (I had some tech difficulties with my presentation)… the best part by far was getting to meet all the other artists involved, and the connections/relationships that I made there. Nothing inspires me as much as meeting people who are way more talented or ambitious than myself!
These guys are doing it every year from what I understand– check them out, it's definitely a good time: http://www.liveperformersmeeting.net/
From the press release:
"From 27th to 30st of May 2010, at Brancaleone in Rome, will take place the eighth edition of LPM – Live Performers Meeting: an international meeting of live video performers, visual artists and vjs, focused on live video performances.

Rome 2009 edition, registered the presence of 362 artists coming from Italy, Portugal, France, Germany, Canada, Hungary, United Kingdom, Poland, Spain, Uruguay, Latvia, Switzerland, Netherlands, Ireland, Sweden, Mexico, Greece, Denmark, United States, Austria, Australia, Turkey. During the whole four days, 289 performances, workshops and showcases, gave life to each area of the 900 square meters space of Brancaleone, enhanced with 15 projectors and as many screens.

For the second consecutive year, the edition of LPM settles in an exclusive location, the long-standing Brancaleone that with its structure, perfectly fit the growing needs of a meeting, that year after year has definetely enlarged its range of contents, artists and audience.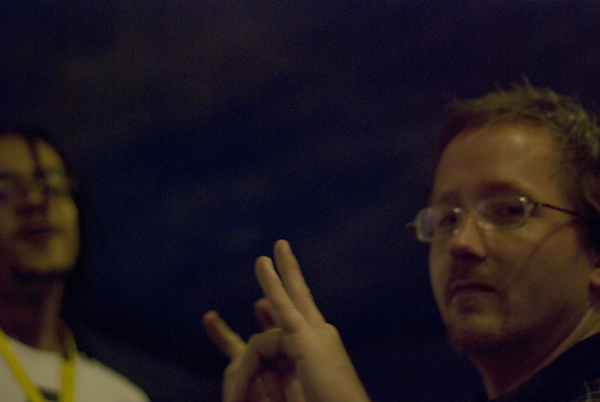 LPM once again, will use its 4-day formula, creating a truly unique event and granting a program full of workshops, project showcases, softwares and brand-new products.

Each of the 4 days, is characterized by a different theme and will proceed with the following schedule:
15:00 – 21:00 Workshop
15:00 – 16:00 Lectures and conferences
16:00 – 18:00 Presentation of projects and products
18:00 – 04:00 Performances and VJ / DJ sets
Installations and exhibition stands will be active throughout each day and broad areas of discussion and exchange will be available for the whole event.

LIVE VIDEO is obviously the main focus of the four days and each day is highly characterized by the different themes and scenes contributing to the event."