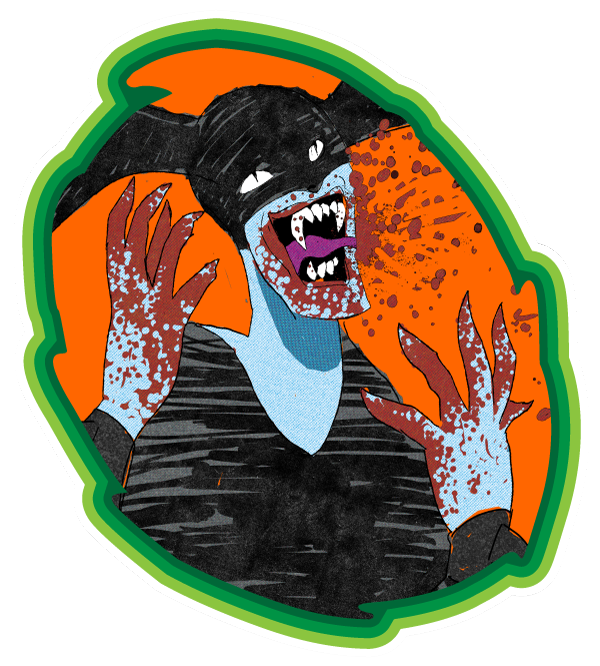 The Elephant's Foot is a comic book/graphic novel three years in the making. It's an epic story featuring horny robots, atomic witches, millipede squids, blood, guts, ridiculously proportioned genitalia… and murder.
It's scripted to be a three-part series, with part one available here!
The scripting and storyboarding are complete for parts two and three, and I'm about halfway thru storyboards, pencils, and inks on part two.
Check out stills, pages in progress, completed pages, and even work-in-progress videos below! Some of these posts are sneak peeks, side projects, or NSFW so you gotta join my  Patreon to unlock them all 😉
PATREON MEMBERS ONLY! Angel Azul vs the Thousand Mummies of Guanajuato for @cartoonist.kayfabe #kayfabetober2022 thirty days of cartoons! ...
PATREON MEMBERS ONLY! Our hero (?) squeezed herself super thin and jumped out an airplane to get a ...
Homage to #Mobius' classic bookend panels for #incal for my "squeezing out an airplane window" sequence!
Free when you order volume 1 online!
PATREON MEMBERS ONLY NSFW! Felt like doing some thing goofy and fun! Do people still have fun anymore? ...
Sometimes it's worth redrawing something. Wasn't happy with the existing "spark" pic and the line styles didn't match ...
Not everyone likes dreams about flying 😉